The Club offers Step and Sculpt, Pilates, Bootcamp and Yoga sessions. It also has a fully equipped gym room.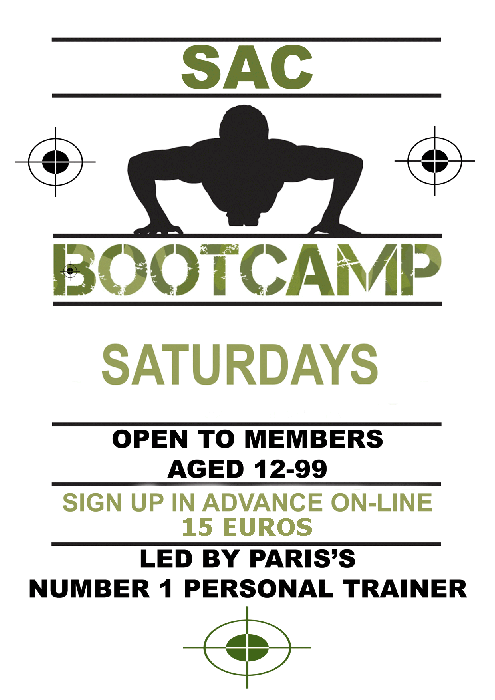 Open to all members from age 12 upwards, Chris Pollard's Bootcamp promises to be a fun and invigorating start to the year.Chris has been teaching Bootcamp style classes in Paris for over 20 years.
The 2018 Bootcamp season started on Saturday 13th January. It will run at 2.30 p.m. for 6 sessions up to the February holidays. The price is 95 € for the full series of 6; 15 € for a trial session.
We are asking members to sign up via Bootcamp Registration so that we can see numbers of participants in order to have the minimum number required to run the class (around 10 members).
Participants should also complete the HEALTH DISCLAIMER and either mail it to Chris () or bring it along on the day. For more information, either visit the registration website, email him, or contact Chris directly on 06 77 38 19 33.