Last weekend 3 more club members joined the squash ladder and WhatsApp group: welcome to Louay, Jan and Maxime! The SAC Squash Ladder now boasts 23 players, 17 of which have played one match or more, and a total of 24 ladder matches have been played in the last 6 weeks. It's great to see more and more club members on the squash courts besides the team players.
Alec, who seems to have a dozen new ideas every week (thanks Alec ;-)), has suggested we organise a Christmas tournament open to players of all levels. More news on this later...
Last night, SAC Team 1 beat Les Touristes de St Cloud 5-0 at home, with Alec, Jean-Guillaume, Nico, Aurélien and Greg all winning their matches 3:1, 3:1, 3:2, 3:2 and 3:0 respectively. Well done Team 1!
Unfortunately, Team 2 lost 0-5 against Cygne in Epinay.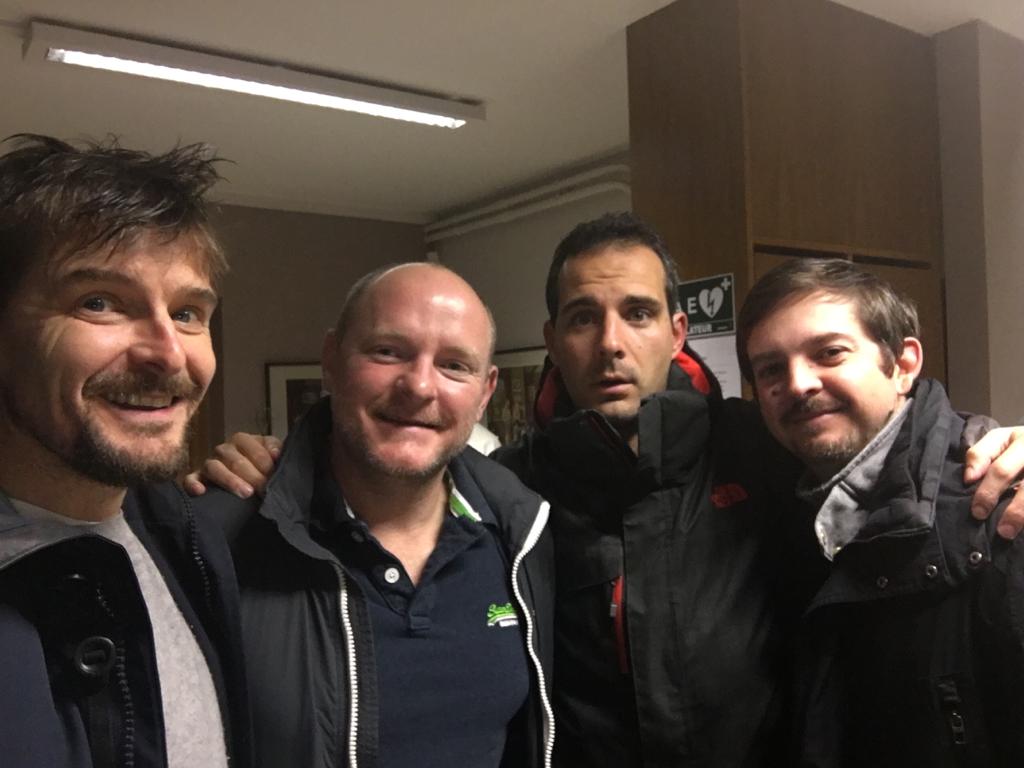 Team 1 on 14/11/2019 from left to right: Alec, Jean-Guillaume, Greg, Aurélien (Nico had already left)