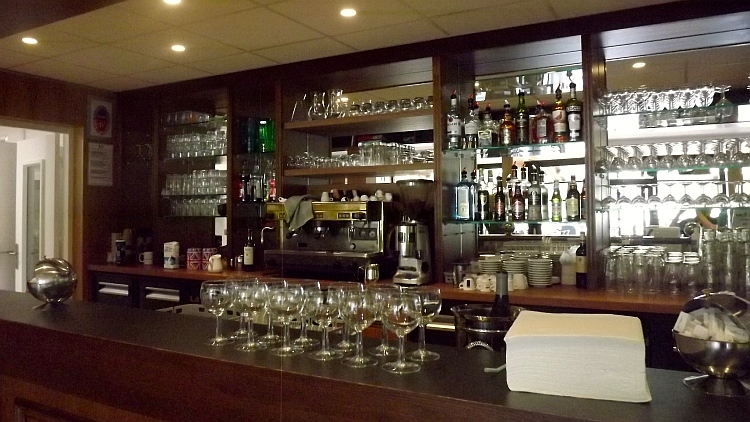 Bar Opening Hours
from 1st November 2017
Monday – 11.00 am to 3.00 pm & 5.00 pm to 10.00 pm
Tuesday - 11.00 am to 3.00 pm & 5.00 pm to 9.00 pm
Wednesday - 11.00 am to 9.00 pm
Thursday - 11.00 am to 3.00 pm & 5.00 pm to 11.00 pm
Friday – 11.00 am to 3.00 pm & 5.00 pm to 9.00 pm
Saturday - 10.00 am to 10.00 pm
Sunday - 10.00 am to 9.00 pm
The Club closes at the same time as the bar in the evening.
Any member wishing to extend the bar hours should call the office 48 hours in advance on 01 46 26 16 09 or email
Food Service Hours
Don't forget to come early to the Club on Saturday mornings to make sure you get your Croissants and Pains au chocolat at the bar before they all go!
Lunch
Weekdays: 12.00 - 2.00 pm
Weekends: 12.30 - 2.30 pm
Tea times
Wednesdays: 4.00 - 5.00 pm
Weekends: 4.30 - 5.30 pm
Dinner
Weekdays: 6.00 - 8.30 pm
Weekends: 6.30 - 9 pm
Menus
Weekday menu
(Available every day)
Dish of vegetables 4€
Cheese & ham panini 5.50€
Tomato & mozzarella panini 6€
Salad of the day 7€
Salmon and lentil salad 7€
Pulled pork, potatoes and vegetables in a bbq sauce 12€
Leg of duck with potatoes in a green pepper sauce 12€
Fondant au chocolat with cream 4.50€
Apple crumble with cream 4.50€
Saturday Lunch Menu
Salad of the day
Lasagne and salad
Main courses: Entrecote and chips, Burger and chips, or see the news
A variety of sandwiches
(Weekday items e.g. Cheese & ham and
Tomato & mozzarella paninis, also available)
Sunday brunch every Sunday
See news items for the main meal offering


We would also like to remind members that they should please clear their own tables.
- Plates and cutlery to the kitchen
- Glasses and cups to the bar

Thank you!