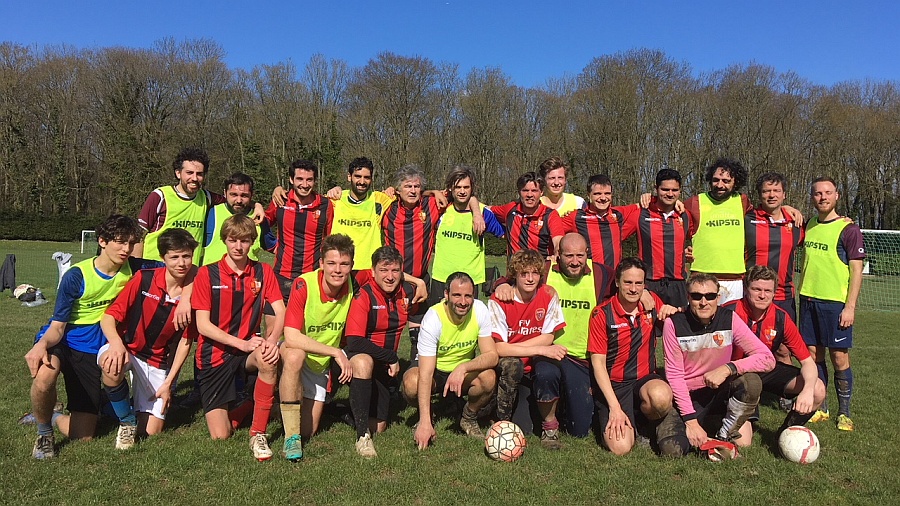 SAC and La Salernitana
We started the scoring and even reached the score of 4-1 with goals by Laurent Minet, Alfred Auboyneau (wonderful header), and Yan de Catheu (penalty).
But then our opponents came back, increasing their pressure more and more during the second half of the game.
But thanks to good teamwork by all of us, and especially to some great saves by our goalkeeper Rich Parkin, we held, and the final score was 4-4.
Thanks as well to our referee Jean-Noel Lebrec.
Special mention to the fairness and great spirit of the La Salernitana's players, as you can see from the photos. They are from Salerno, which is an area in Southern Italy. Some of them are travelled from all the way from Italy just for this game.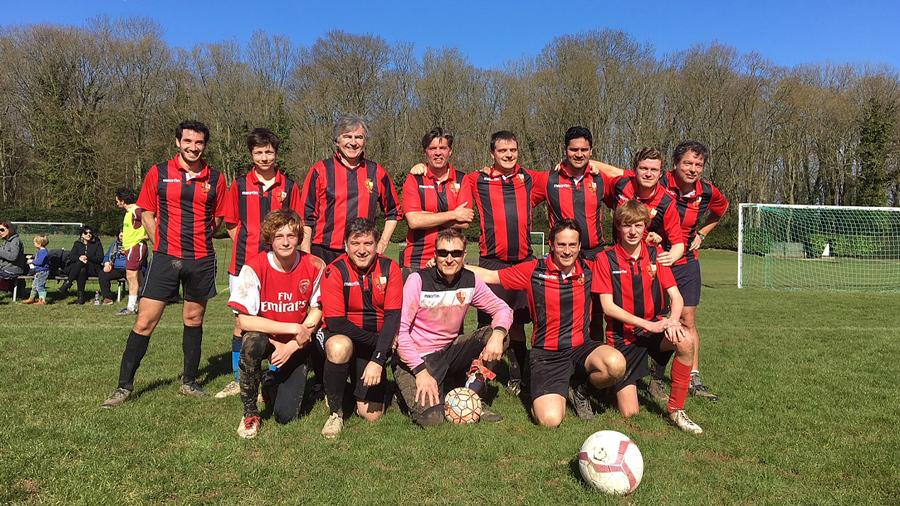 The SAC team
Our game next Sunday against is against "Les Italiens". (We last played them on 17th December when they beat us convincingly after we loaned them two of our best players!)