The Golf Section held its AGM last Friday 10th May, during which the 6 active committee members were re-confirmed: Sue Hall (Chair), Joan Cosgrove, John Greenwood, Claude Jacques, James Moore, and Frederic Thiriet.
This Saturday (18th) is the 39th Spring Cup at Villarceaux - an 'Open' competition first staged on the 23rd of May 1981. Starting times may be seen at this link on the FFG website (when published by the Villarceaux Secrétariat - 01 34 67 73 83 ).
The next big Section competition after that is the President's Cup on the 6th of July.
The Autumn Weekend, organised by James Moore, will be at the Golf de Touraine over the weekend of the 26/28th September. See the attached information and booking form.
Dieppe Spring Weekend revisited
Frederic Thiriet, who organised the Spring outing to Dieppe has produced this photo album 'Dieppe' on Google Photos.
Mention was made in a previous article of some of the "blustery conditions" that prevailed. Here are a couple of testimonial images by Sue.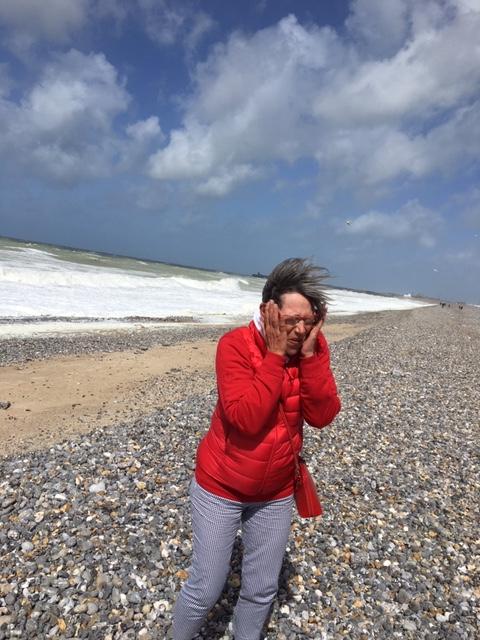 Balls are hard to spot here!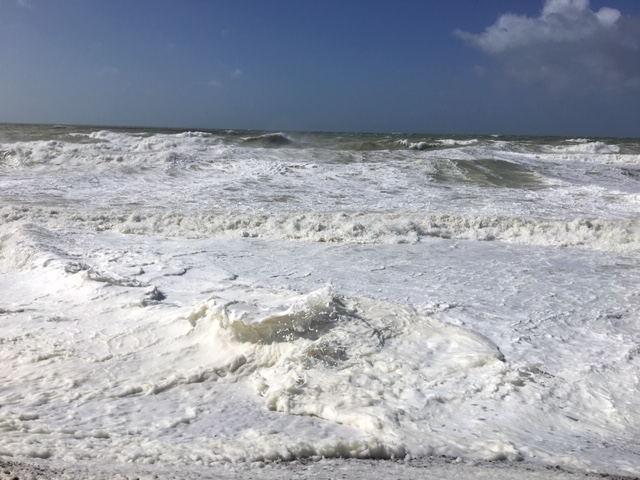 No wonder "Water hazards" are called "Penalty Area" in the new rules!