On Thursday evening SAC Team 1 had an important match at home against the leaders of the pool, Verrières 2.
Alec won his match relatively easily 3-0 at number 1, while Jacques-Philippe, playing number 5, had a tough fight which went all the way to 5 games, but which he won.
With a 2-0 lead, Jean-Guillaume at number 2, faced a young and extremely fit professional football coach. In the end Jean-Guillaume won more easily than expected, 3-0.
So with the team match already won, David faced a weaker player at number 4 and won 3-0, and Aurélien at number 3 played a very solid game of squash against possibly the best of our evening's opponents, and also won 3-0.
5-0 for SAC Meudon 1!
Things didn't work out as well for Team 2, who only fielded 4 players against Chaville, and unfortunately lost 4-1. (Kevin was our only winner.)
Team 1 on 17th October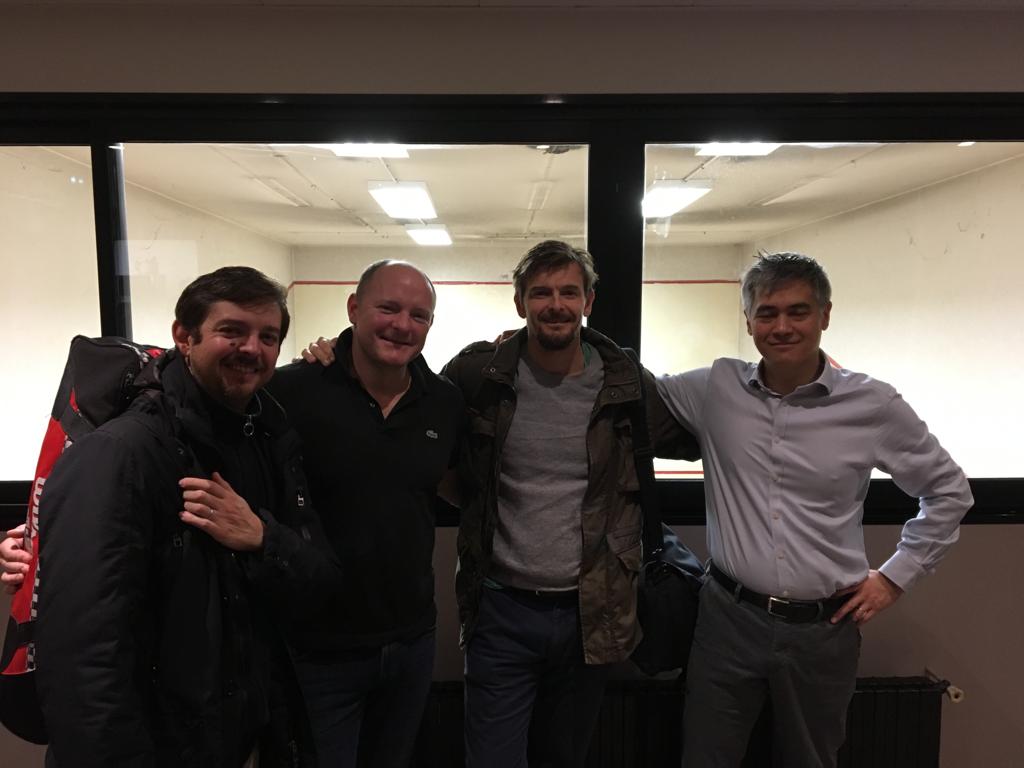 On their way to the 2nd division
(From left to right : Aurélien Prière, Jean-Guillaume Baylin, Alec Maurey, David Moore
(Jacques-Philippe Roederer had already left)