Team 1 had a big match tonight against IBM, equal top of the pool.
Greg and David started at numbers 5 and 4. David won 3-1 and Greg lost 16-14 in the fifth after an epic comeback from 2:0 down. Next up, Aurélien at 3, won 3-0, and Alec at 1, also won 3-0 against a tricky player who wasn't able to play his usual shots. Last up, Jean-Guillaume against a very good Dan, was tired from business travel, lost 3-1, but will win next time!
So 3-2 victory for SAC Team 1!
(Team 2 didn't have a match)
(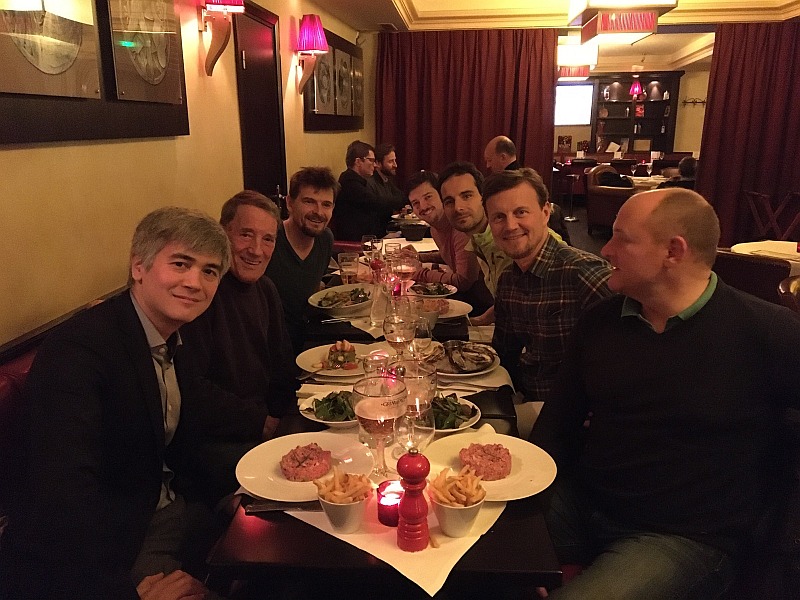 Team 1's victory dinner at Le Cardinal, with David, Tony Lafleur (Sean's dad, who was a hardball squash champion in Ontario in the sixties), Alec, Aurélien, Greg, Sean and Jean-Guillaume
(Click for larger image)