Team 1 played La Garenne at home. One of the weaker teams in the pool, but we were missing our number 1, 2 and 4 players. They messaged us saying they were only able to field 4 players, so we told Nico he could stay home with his wife and baby. We fielded team players number 5, 6, 7, 9, Aurélien, David, Sean, Jacques-Philippe, and were leading 1:0 before starting to play.
Aurélien started, winning 3-2 after losing the first and fourth games, against a young and extremely fit player. Next, David lost the first game 15:13, having lost 4 game balls at 10-6, won both the second and third games 11-6, had a match ball at 11-10 in the fourth but managed to lose 14:12, making it 2-2, and finally winning 11-6 in the fifth to make it 3:2.
And 3 to SAC.
Sean was next up against young Nolan, 18, super fast but lacking experience. Sean's strategy was to not take it to 5 games, and it worked : 3:1.
Jacques-Philippe played a tight game and won 3:0.
5-0 victory for SAC!
Team 2 unfortunately lost 3-2 against Altiplano Quartier Latin.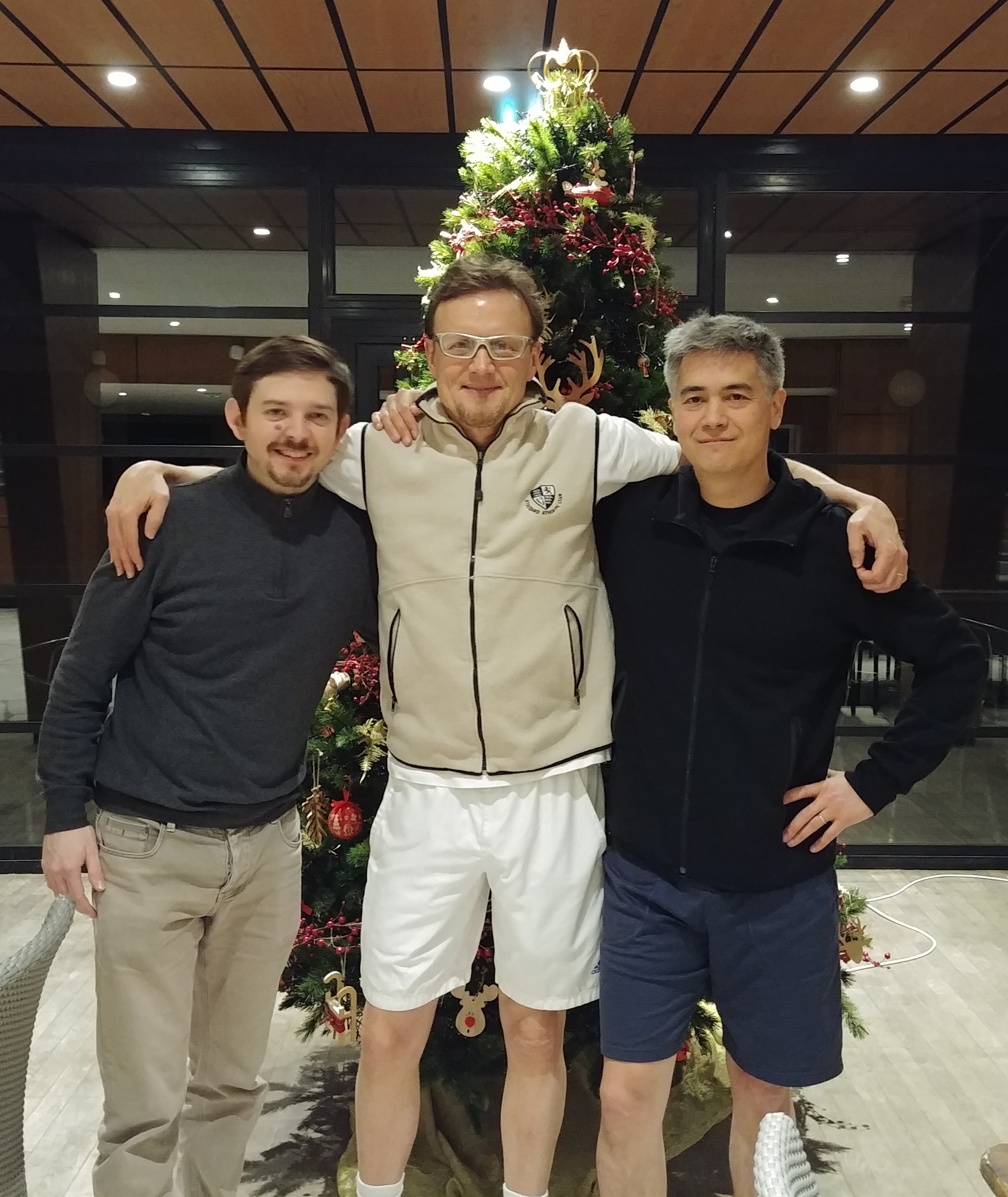 Team 1 members Aurélien, Sean and David