Roland, Kevin and Shaunak would like to invite members interested in learning to play snooker to Friday evening sessions that would occur monthly from the second half of September. Contact if you're interested.
The first snooker coaching session will start on Friday 29 September at 6:30 pm. It will finish at 7:30/8 pm depending on the number of attendees. Kevin Jackson will be supervising this first session.
We already have 9 members who have expressed an interest in being coached. If you are interested and have not yet signed up, contact .
Roland is well-known in the club for his ability to build a break and top tips, and Shaunak for his diligence and patience when potting long shots.
Kevin is a new Club member who has some experience with coaching youth teams in Cornwall, United Kingdom. With a keen interest in keeping the sport active in the community, Kevin attended coach training in Plymouth led by Steve Canniford (West of England Billiards & Snooker Foundation). Steve was the author and creator of a course to support coaching in snooker and has provided resources to support SAC in developing the snooker game and players.
Feel free to give it a go, it could be your big break!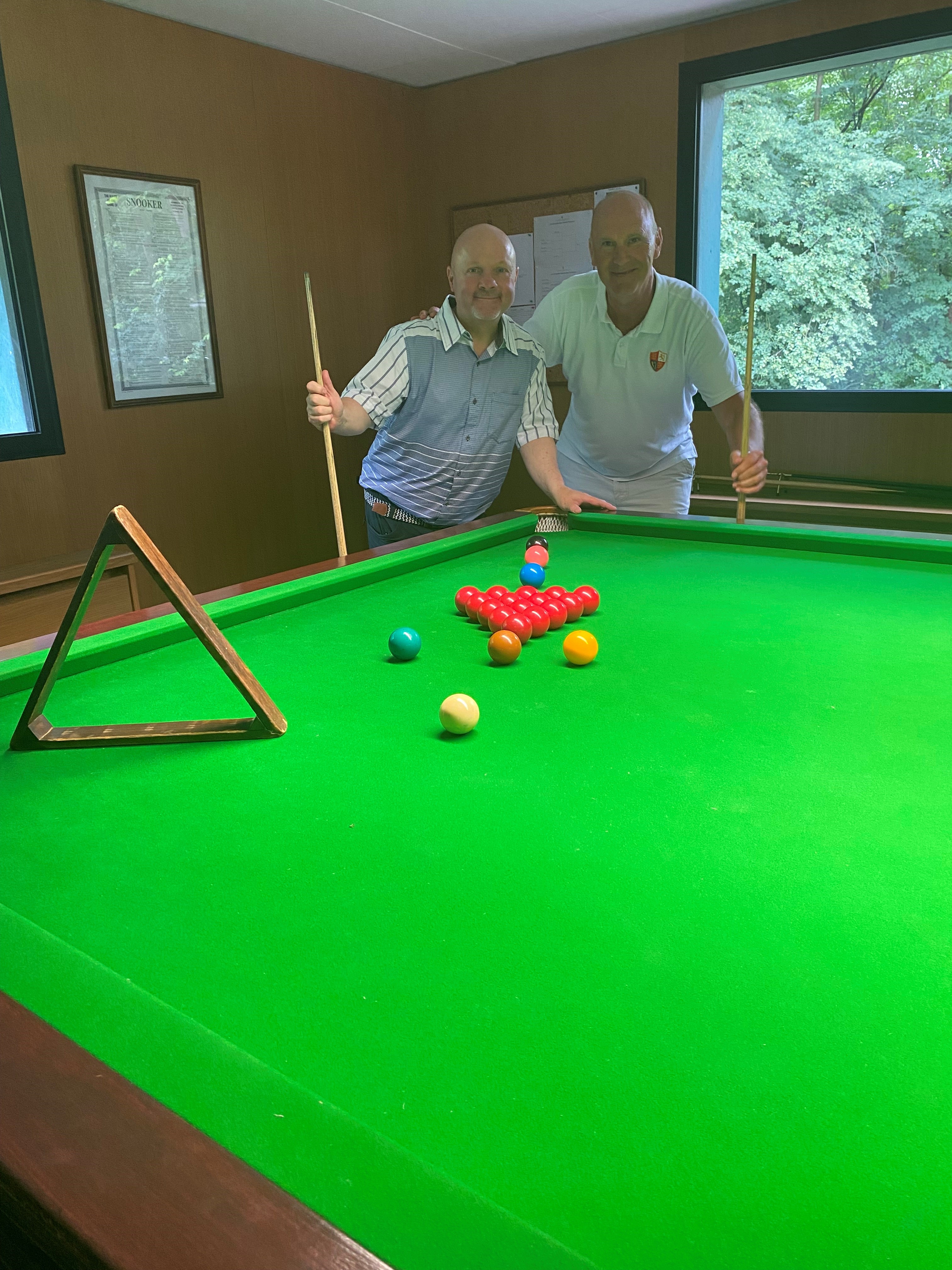 Kevin and Roland