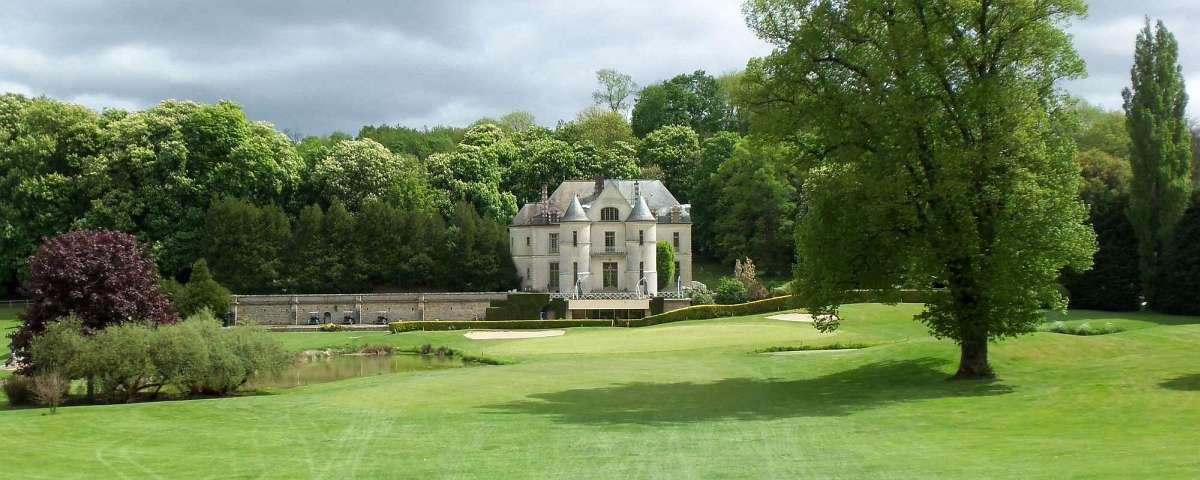 Golf Section members participate in various golfing and social activities:
Two weekends away each year (one in the Spring and another in the Autumn), the next ones will be at Tours Ardée in April and Roncemay towards the end of September.
Various competitions during the year at Villarceaux for Section Members: monthly competitions in various formats, an annual matchplay knockout competition over the summer, and also and 'eclectic' competition - the players recording their best scores for each hole over a maximum of 6 rounds, the President's cup and monthly competitions The Section also sponsors two 'open' tournaments at Villarceaux, the Spring Cup in May and the Autumn Vase in September/October.
See below for the Section membership fees.
The section has negotiated with the Villarceaux committee an attractive membership package, which gives us essentially all the benefits of full-time membership for the price of a normal weekday only membership rate (see below). There is currently no joining fee in order to join Villarceaux as a SAC member. For information more information, please email . We can also arrange for you to visit and play at Villarceaux so you can discover its delights for yourself.
For more information about the life of the Golf Section, please visit the SACGolf Web site.
Head of Golf Section: James Moore
Special offer at Golf de Villarceaux


for members of the Standard Athletic Club

Members of the S.A.C. can take advantage of special arrangements at Villarceaux, i.e. 7-day membership for the cost of a 5-day membership.

There are also reduced rates for under 25's and under 35's

NB All golfers should have an FFG licence
Ask any Golf Section Committee Member for further details
Children -

Free for Members
Children under the age of 18 play for free providing one of their parents is a full-time member of Golf de Villarceaux
Golf School -
Free for Members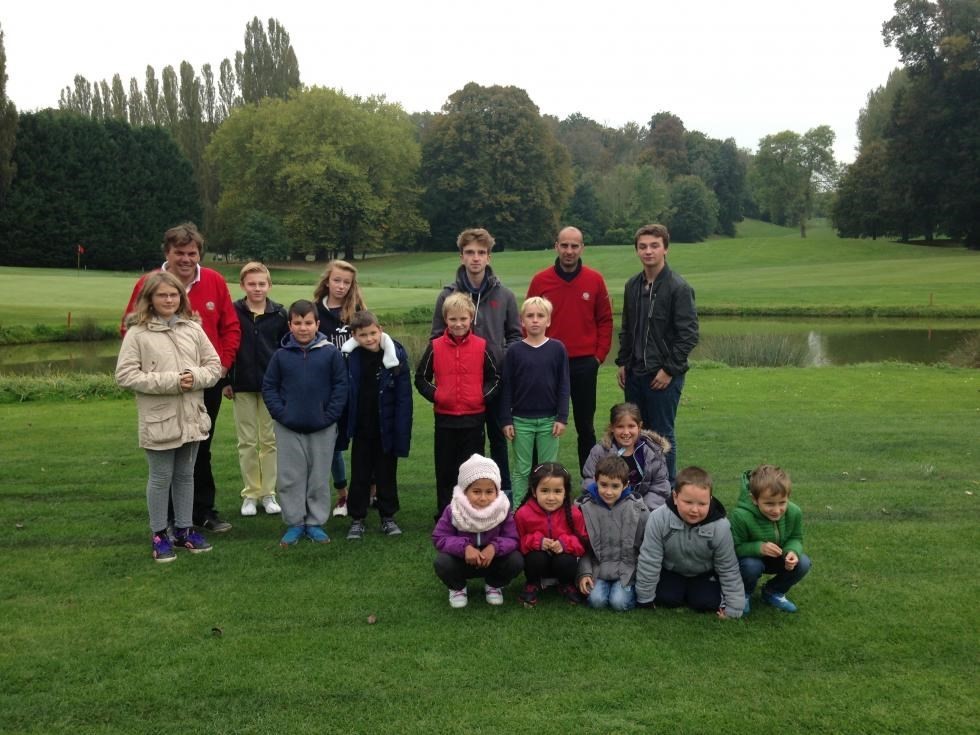 The junior golf school welcomes children from the age of 3. Depending on the age and level, children can participate in free hour-lessons on Wednesdays/Saturdays/Sundays. The Villarceaux pros, Damien & Franck ensure that this is a fun and popular activity for all the kids.
Junior Club -
Free for Members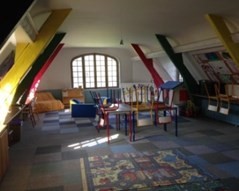 Welcomes children between the ages of 3 to 12 from September 1st to July 14th every Saturday and/or Sunday. It is located under the eaves of the clubhouse where 1 or 2 activity leaders take care of the children from 10h30 to 18h00. Activities include arts and crafts, storytelling, nature walks as well as playing on the pitch and putt. Kids can go along to the junior club at any time of day and also have the option of lunching together for just €10 each.
Bar and Restaurant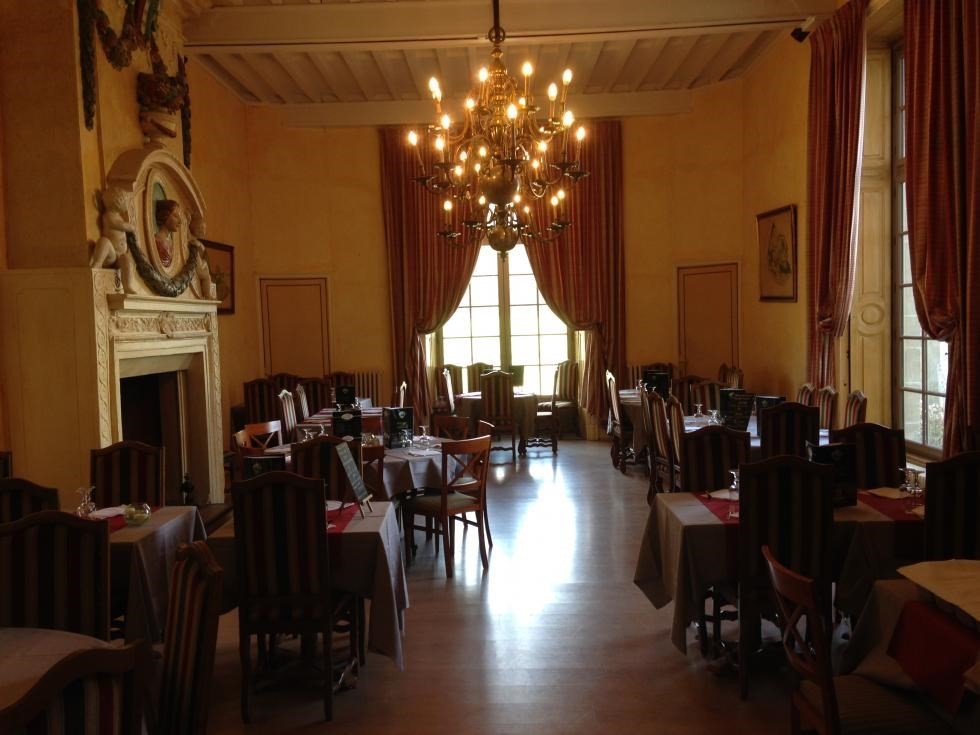 The restaurant offers a wide variety of food and wine. A set menu and a large choice of dishes from the "à la carte" menu ensure that there is something for everybody, from snacks at the bar to a three-course meal at the restaurant. Hot food is available until 3 pm. The restaurant also boasts an outside terrace with a scenic view over the 9th and 18th greens.
What SAC members say about the Golf de Villarceaux:
"A great opportunity for all the family to get involved in golf, and at a very good price."
"We look forward to our Sundays at Villarceaux – as a couple, we can enjoy a game of golf followed by a leisurely lunch while our daughter plays and lunches with her new friends at the junior club and enjoys her golf lessons with the golf pro."
"Villarceaux has been very welcoming to us as SAC members. The tournaments and social activities are great fun and we always look forward to the next event."
Section Membership
Golf Section Membership including Villarceaux: 50 Euros (plus the Villarceaux Subscription)
Ordinary Membership of the Golf Section is just 25€ a year (over 18, under 18s pay a nominal 10€). Section members can participate in our:
Golf weekends
Flagship competitions (Spring Cup & Autumn Vase) at a reduced green fee (25€)
Annual matchplay competition
Monthly section competitions
Dinners and other events
More information
Please contact one of the Golf Committee members for more information (James Moore, John Greenwood, Claude Jacques, Joan Cosgrove, John McCallum, Bertrand Delacroix) or email .
We can also arrange for you to visit and play at Villarceaux so you can discover its delights for yourself.
Golf Weekends
Section members and their guests and friends have two golfing weekends a year, one in the Spring and another in the Autumn. Normally they are about a two-hour drive from Paris, with accommodations arranged in the nearest available hotel, often on the course itself. For Friday arrivals there's usually time for a friendly round (and course reconnaissance) before dinner and Saturday's competitions - the net Stableford Kiwi Cup (presented by Judy and Alan Kerr in about 1985), and the Dean Scratch Trophy presented by Andrew Dean. On Sunday there is usually a friendly scramble, or one can participate in the local Club's Sunday competition.) the next one will be (we hope) Roncemay towards the end of September.