The 2022 Junior Cricket season will start on Saturday 7 May and will run until the end of September. For more information contact the Head of Junior Cricket, Girish Dharmapurikar, at .
2021 Highlights
The 2021 Junior Cricket season started on Saturday 8 May with about 20 players joining the session. And the season concluded on 9th October with a members' barbeque where members and Junior Coach were also present as guests.
Highlights of this year includes:
Excellent Health & Safety response by the members by adhering to the COVID rules
France Cricket League Participation for U16 team
Diverse Geography represented, not only Ile de France but also beyond
Higher gender diversity, a mix of boys and girls
2022 Preparation
We will start 2022 on 7 May. For more information contact our new head of Junior Cricket, Girish Dharmapurikar, at .
Those interested in joining next year, 2022, are requested to complete the registration formalities in March-April 2022. No registrations will be accepted after May, and you might risk not getting a place. Add a reminder for yourself on Outlook here.
If you would like to join for the Competitive U16 games, kindly let Girish know as soon as possible (preferably before Feb '22).
Also, if you are interested in purchasing your own kit, kindly contact the Provider of the equipment directly: Teamwear-SAC-CC.
Junior Cricket Highlights
Junior Cricket at the Standard is organised at the under 11 and under 16 level. U11s still play an adapted form of the game that doesn't require any protective equipment, while U16s progress on to play traditional cricket.
We focus on individual skills for all players and hope to be able to hold fixtures with local clubs.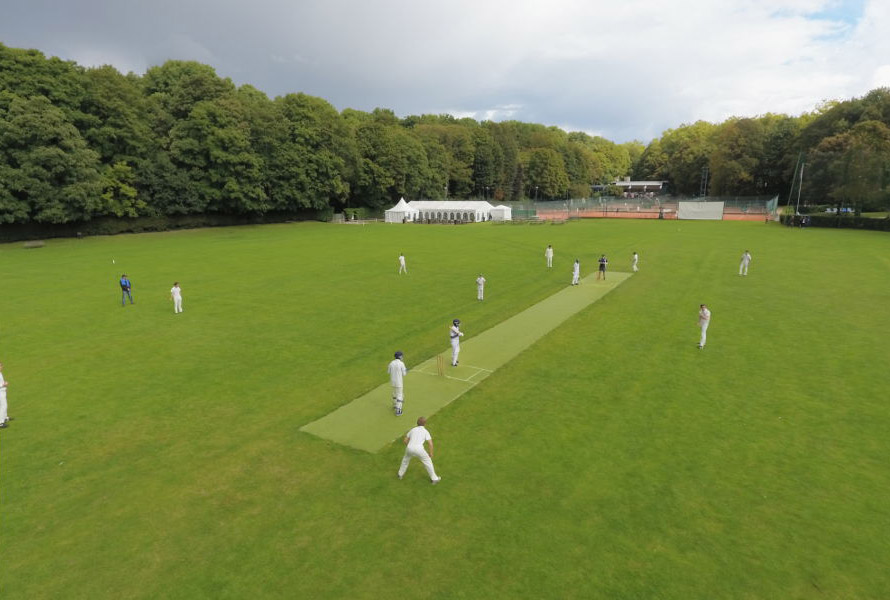 SAC Juniors in action
At any level, your children won't need any special clothing or cricket gear. The SAC cricket section has cricket gear and training aids adapted for small hands (this season we are lending kit so no one has to share), your child doesn't need to bring any gear unless they have some already. Having said that, it is always good to have a few personal things, especially for protection.
Junior Cricket Saturday Session Times
U11s: 10:00-11:00
U16s: 11:00-12:30
Facilities
Junior Cricket Club has all the equipment necessary (except some due to COVID that are required to be individual). Players are required to join with their sportswear.
Practice sessions are on Saturday mornings, but can also be on any weekday. Any other weekday has to be planned ahead (based on Girish's or representative's availability).
Membership covers the cost of the equipment, the obligatory France Cricket Junior Licence, and a special piece of cricket clothing.
Cricket Nets
There are 2 nets with each individual "pitch" one is movable and can be brought in the middle and the other net is on the corner side is fixed. Batters and Bowlers are coached & practice at these nets.
Bowling Machine
There is a bowling machine for batting improvement and wicket-keeping practice.
Additional Net Practice (apart from regular weekend sessions)
Week-day net practice can be arranged (curfew permitting) kindly discuss with Girish
Enrolment
There are a few enrolment formalities required to be completed (documents, e.g. form, medical etc).
The fee for U11 (soft ball, new players) for non-members is 85 Euros and for U16 (traditional cricket ball) is 210 Euros for the year. Please contact Girish for further details.
Girish Dharmapurikar
Section Head, Junior Cricket -