The SAC children's football coaches this year are Philippe and Eric; the coaching language is French.
On Saturdays, there are Mini football sessions for 5-8 year-olds, and from 8 upwards there is Junior Football. To register for Junior Football please follow this link (https://forms.gle/Gk1AZVde8LBRzVn97) and fill in the form.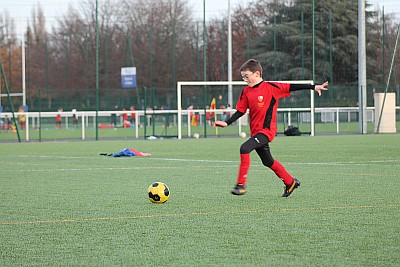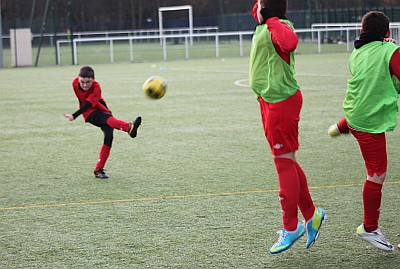 Mini football - boys and girls welcome
Intended for 6 - 8-year-old beginners, this group trains on Wednesday and Saturday afternoons. It's a real first experience for younger boys and girls: warm up, footwork, balance, ball skills, penalty shootouts, mini matches, etc.
Junior football - boys and girls welcome
Junior Football coaching and training sessions take place on Wednesday and Saturday afternoons.
Players from 8 years upward
The SAC currently fields three teams: under 11s boys; under 14 boys; and a girls team. The SAC organizes matches for the children through the investment of the parents. Regular matches are played against the British School teams (girls and boys) and Vesinet International. We are always on the lookout for new opponents.
SAC red football kit (see above!) is required for matches.
Dates
Training sessions run from mid-September and follow the school calendar and holidays, ending in June.
The FFF match season runs from the end of September until the end of May.
Price
Wednesday or Saturday mini football or football: 230€
Wednesday and Saturday mini football or football: 270€