On Wednesday 1 June a reduced SACC headed off to Kent to play the Band of Brothers, Sandwich CC and Smarden CC. It didn't go as well as hoped, drawing a timed game on Thursday the 2nd with the Band of Brothers, a club dating back to the 1830s and the strongest of the tour, and losing the other two at Sandwich and Smarden. (See also the attached doc)
Subscribe to the Section's Youtube channel: https://youtube.com/channel/UC0DLEHrjL5p-aCgoNgIhxNA for video highlights of all three tour games and games throughout the season (thanks to the sterling work of Chris Mcarthy!)
Some of the tourists preparing for some thirsty work!
Thursday 2nd June 2022 - Band of Brothers vs. Standard Athletic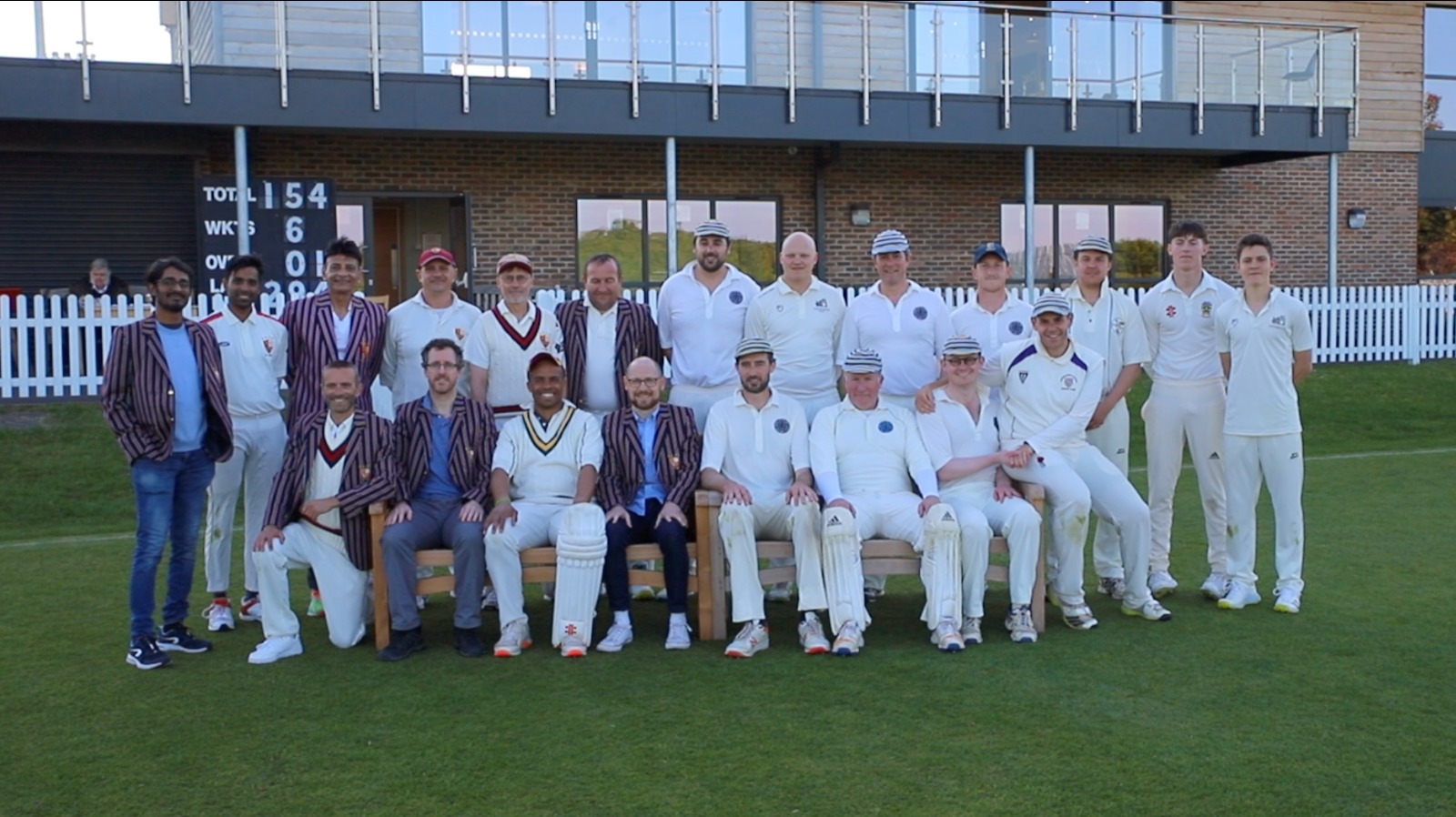 Under the Kent blue skies, Standard Athletic took the decision to bowl after captain Henry won the toss. With a strong batting line-up, Band of Brothers made hay whilst the sun shone, declaring on 290 for the loss of only 5 wickets. Bowling highlights included a persistent display from both Shazib and Shaunak who came away with one and two wickets respectively.
In response, Standard began steadily with Alastair and Henry opening the innings, knocking the ball around and finding the boundary on occasions. With the target a long way off going into the last twenty overs, however, thoughts turned to self-preservation and SAC managed to bat out for a draw by finishing up eight wickets down at the end of proceedings.
Result – match drawn (Band of Brothers 290-5 played Standard Athletic 170-7)
---
Friday 3rd June 2022 – Sandwich Town vs. Standard Athletic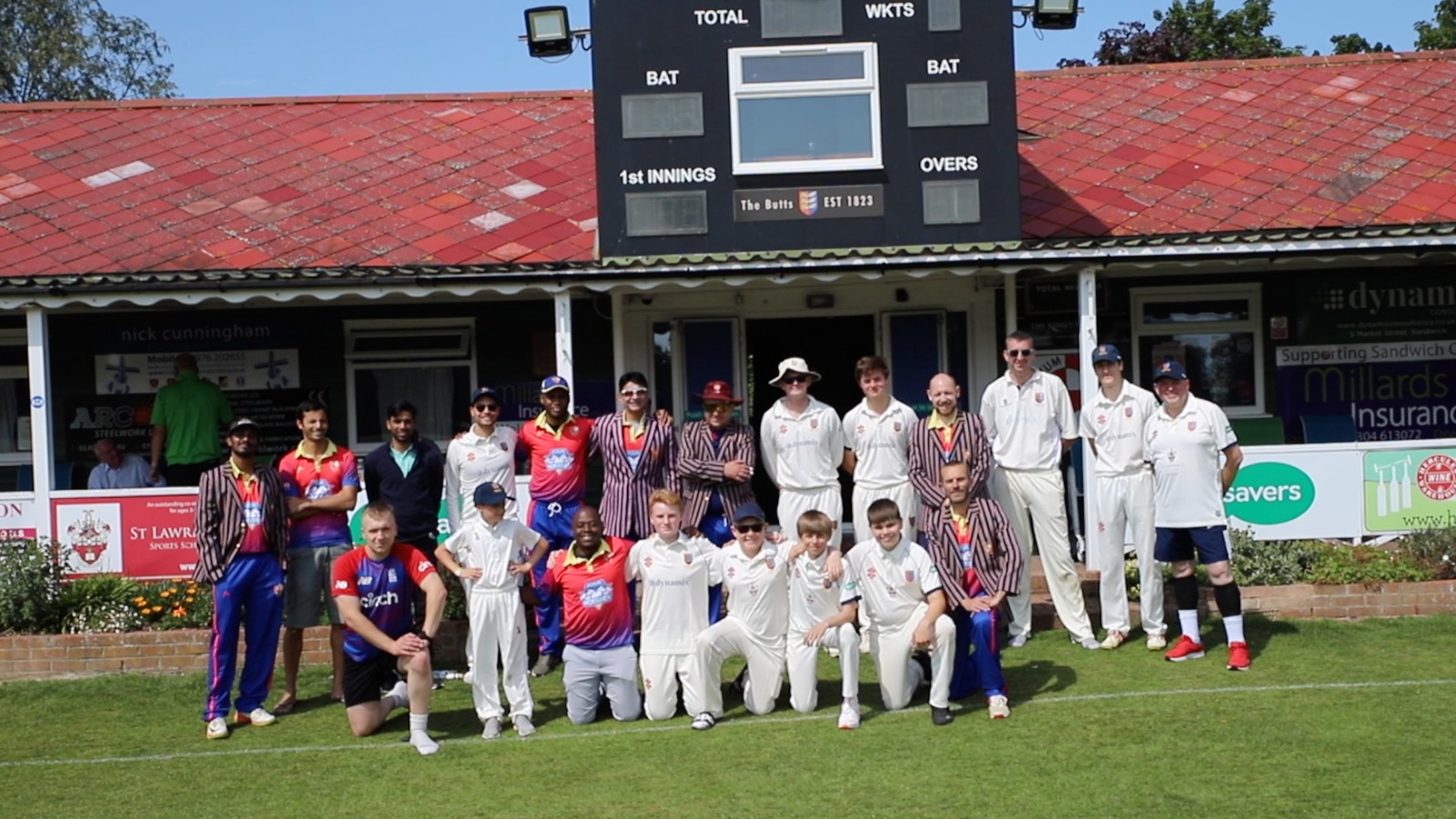 In a first for the Kent annual tour, Sandwich Town hosted Standard in a T20 game at The Butts ground in the pretty town of Sandwich. Having won the toss and elected to bat first, Standard set the opposition a modest total of 103 runs to win. With three players making their debuts for SAC, batting partnerships proved difficult to form and Sandwich's inexperienced bowling line up certainly took advantage. In reply, Sandwich's openers accelerated to fifty within the blink of an eye and with the small boundary proving too difficult to protect, they soon chased down the remaining runs. Although it was a short-lived game, Standard players made the most of their free time by attending the T20 Blast fixture between Kent and Surrey later that evening.
Result – victory for Sandwich Town
---
Saturday 4th June 2022 – Smarden CC vs. Standard Athletic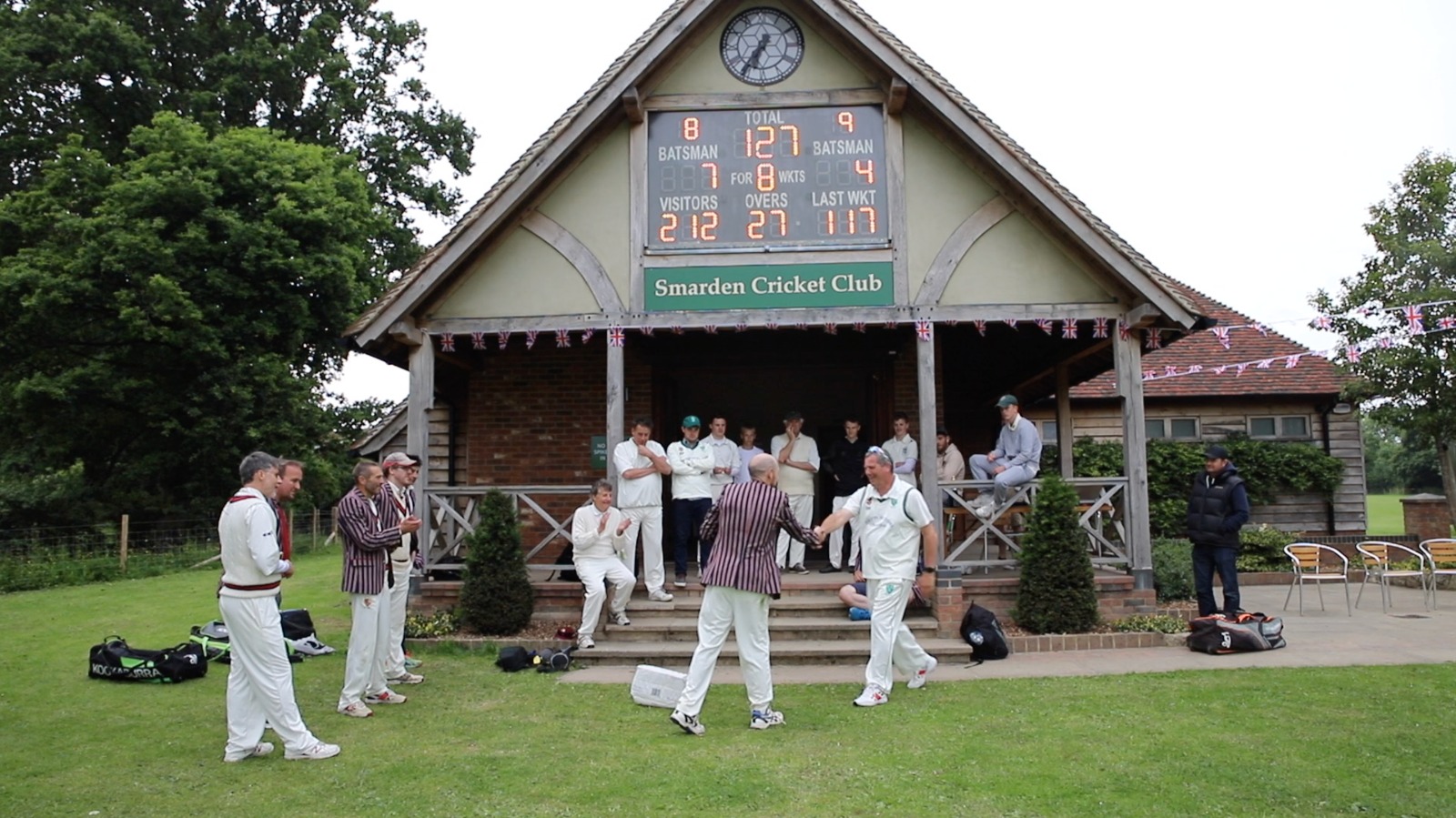 With the weather having cooled and the Queen Jubilee in full swing, Standard travelled to the village of Smarden for their last fixture of the Kent 2022 tour. After closer inspection of a somewhat agricultural pitch, captain Henry won the toss and elected to bowl. This appeared to be the correct decision after opening bowler Shazib managed to strike with a couple of early wickets. However, despite Andrew Macintyre's, Alastair's and Edward Jackson's best bowling efforts, Smarden's middle order managed to rally by posting 220 off 35 overs.
With concern over the pitch in the back of everyone's minds, Standard started their innings cautiously until Shazib was bowled by a pea-roller of a delivery! This brought Alastair to the wicket, and after a number of well-struck boundaries he, unfortunately, fell to an inside edge for 20. After Chris and Edward departed cheaply, it was left to Henry to chase down what now seemed like an unlikely victory. Having reached his fifty, however, he was bowled by a good yorker and with his dismissal so faded any hopes of a SAC victory.
Result – victory for Smarden CC by 60 runs