The Cricketers returned to Spain looking to put behind them the losses of the previous year, both sporting and financial (bent rental car)
The opposition consisted of a Covid-ravaged wandering Southern Gentleman consisting of Essex and Kent county senior players and the usual opposition, the British Embassy of Paris.
Game 1, a T20, saw Captain Jackson lose the toss and SAC bat first making a rusty understandably 135-5, Nishant Soni carrying his bat for 63 well-made runs. The Embassy reply was held together by their 3 actual cricketers with the SAC bowling attack taking time to dismiss BECC for 120 within 19 overs.
Game 2, a 15-over 8-a-side game against the Southern Gents saw SAC both win and lose as we bolstered the Gents line up to get a game on a pretty average 75 was soon dispatched by the other SAC.
Game 3, the return against BECC, saw us win the toss and yet still allow the Embassy to reach 145 off their 20 after being inserted. However, a solid start of 99 runs for the first wicket from Sachin and Suobin (50 retired) gave us enough leeway to have a mid-innings mini collapse and still reach 146, with six wickets down and 9 balls remaining.
The final game against the Southern Gents, playing the same format, saw us amass 175 runs off 15 overs with most people retiring on 35, whilst dismissing the Gents for 74 in their reply.
SAC also made sure that BECC went home well beaten by assisting the Gents with 5 players in their only T20, with our guest player for the trip full-time YouTuber, Gareth Grant of the Canyou Cricket channel scoring an unbeaten century.
To summarise most of the batsmen got in the runs with Henry, Nishant and Suobin to the fore whilst Sachin led the bowling efforts narrowly missing out on two hat tricks.
A complete turnaround from last year with no damaged rental vehicles, next year is already pencilled in so form an orderly queue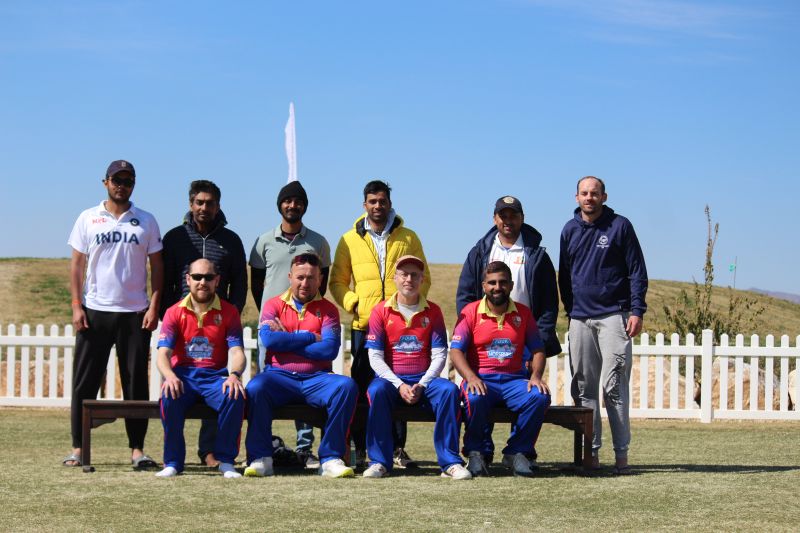 ---