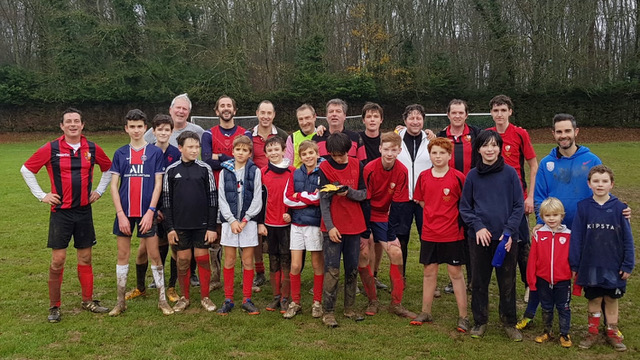 Sunday, at the SAC, it call came down to the referee's final whistle and whether the Paquier Reds heard it before they scored a last-gasp equaliser against the Strouts Blues to snatch a 6-6 draw in the tournament final.
Not that it mattered. A strong turnout of adults, teenagers and pre-teens set up a fabulous end-of-year, roughly 6-a-side tournament of four teams - a showcase of stunning goals, plenty of slipping and sliding, some gravity-defying goalkeeping, and good spirits all round. Commiserations to the Parkin Yellows and De Rosen Greens for missing out on the final. Where was the VAR when you needed it?
Wishing all at the SAC, footballers or not, a fit and prosperous festive season and New Year. See you in 2022 with your boots on!
Laurent, Gerald and Matthew
PS: SAC Football needs you - members keen to join the SAC XI should send an email to section head Laurent Brault at