The club's footballers are set for a tough grudge match this Sunday against the Kerala Tuskers after an intensive training regime over the past two weekends.
With Covid-19 laying waste to our scheduled opponents' ability to field full teams, SAC played two highly competitive in-house matches in contrasting weather, with last Sunday's game in mercifully spring-like conditions.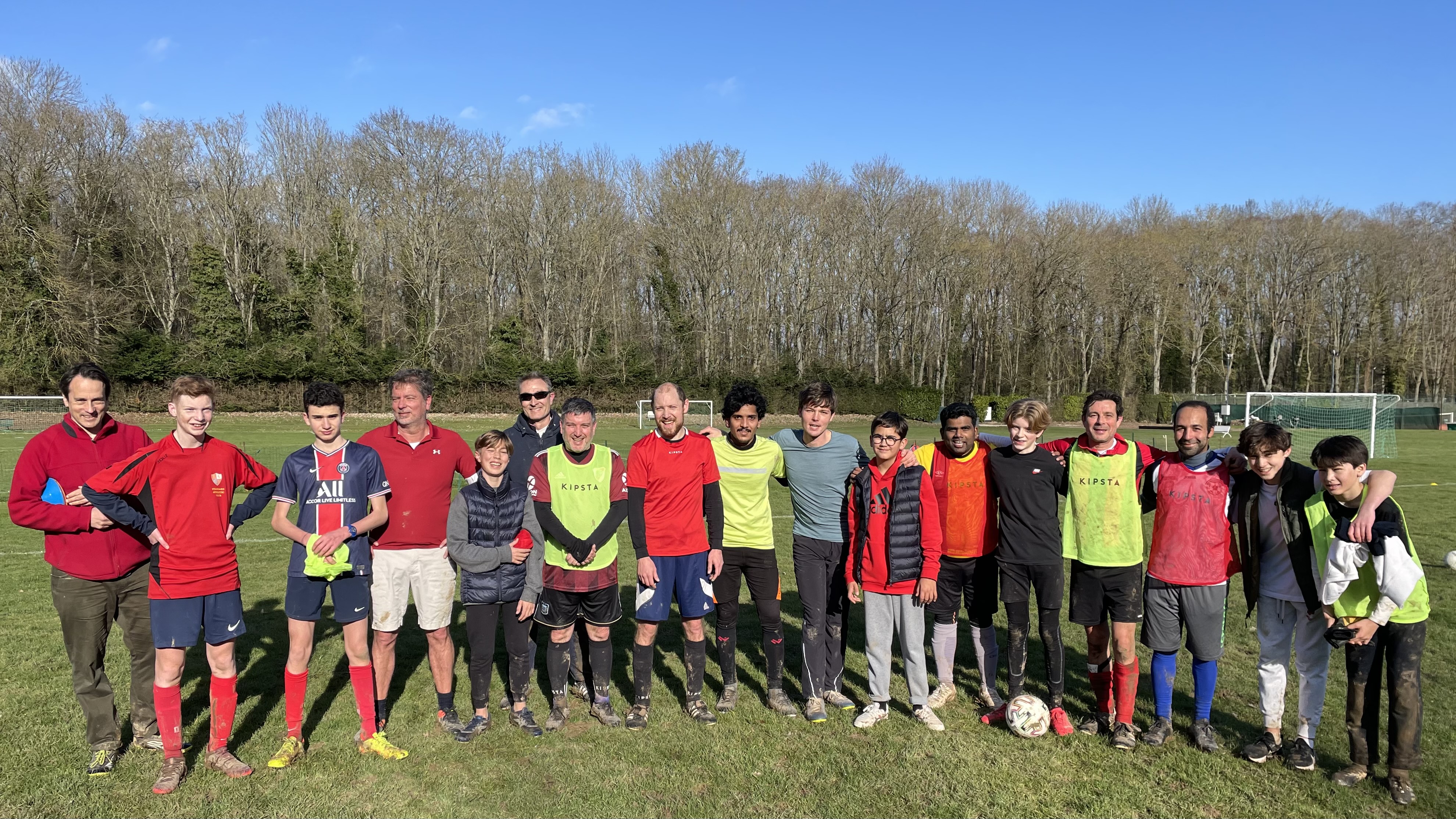 Click for full-size
Our teenagers – among them Alexander, Elias, Lucien, and Rhys – are gaining in confidence and experience. Joseph is showing off his all-field skills. Taha is back to his best form. Rich "you'll never get it past me" Parkin was put through his paces last Sunday and kept a clean sheet in goal. Henry is unflappable.
Gerald remains indefatigably indefatigable. Ignacio's right boot looks as dangerous as ever…
For any adults and teenagers still hesitating about donning the famous SAC red and black, please get in touch with Laurent Brault at about playing. Sunday's match is as usual 10:00 at the ground for 10:30 kick-off.