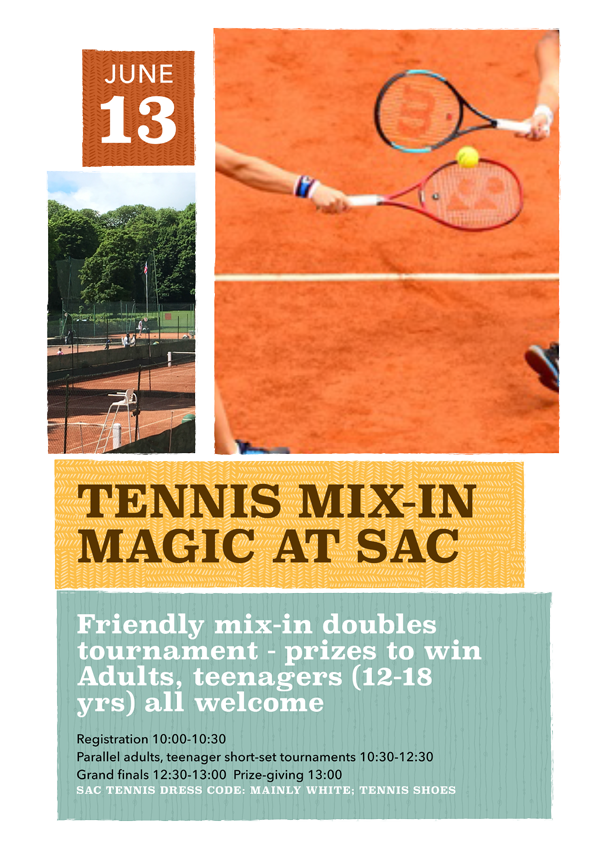 Calling all SAC tennis players - your Club needs you! As part of the grand reopening of the Club on 13 June, we are running a mix-in doubles tournament, with separate sections for adults and teenagers (12-18) before a grand intergenerational finale. Prizes for the winners.
Registration will run from 10 to 10.30 when play starts. The non-stop tournaments will run to 12.30 before the finals, 12.30-13.00.
Players will get to play with as many different partners as time allows, using the organisers' secret algorithm, in a series of short-sets, no deuces (the deciding point at 40-40). The adults with the most number of games to their name will then face off against the leading teenagers in the finals.
SAC's mostly white dress code and tennis shoes are a must for all players!