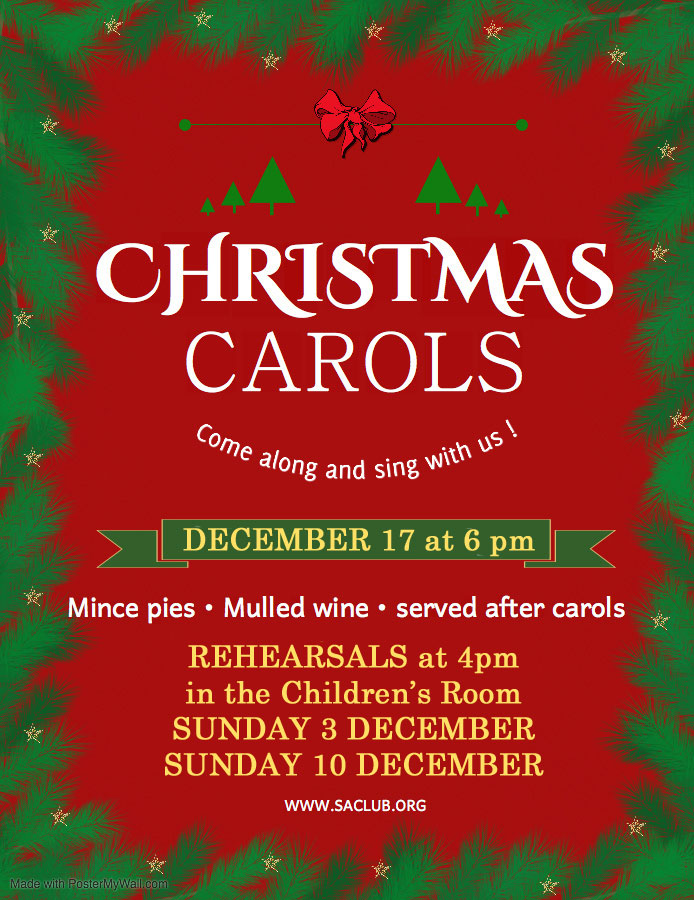 Come along and sing with us!
Mince pies and mulled wine will be served afterwards.
Want to be part of the choir? Adults and children all welcome! Contact Morven Alexander ().
There will also be rehearsals on Sunday 3 Dec and Sunday 10 Dec at 4 pm (in the Children's room), as well as a rehearsal on the day itself, Sunday 17 Dec at 4 pm.